BACS IP Software for Electronic Payments
BACSactive-IP - The Most Flexible, BACS Approved BACSTEL-IP Solution

BACS active-IP is part of a new range of BACS IP software for electronic payments. It provides organisations with modern, well designed, reliable and secure electronic funds transfer software. It has been designed by experts in the field of Internet payments using the latest technologies, with ease- of- use and security being the primary considerations.
All products in the BACS active-IP software electronic payments range have been designed and developed solely to take advantage of BACS TEL-IP and all it has to offer, such as the highest levels of security and easy- to- use reporting facilities.
Unlike other software solutions, BACS active-IP software is not a new back- end to old, dated, cryptic and difficult to use software. Used as a stand- alone software service or integrated with your back- end software system electronic payment using BACS active-IP software can be as simple or as comprehensive as required, and has the inherent flexibility to provide exactly the right level of functionality and service for you and your business needs.
The BACS active-IP software electronic payments range of products gives you the freedom to control BACS payment transactions like never before. Whether you are upgrading from your existing BACS TEL electronic payment software service, using BACS for the first time or planning on reselling your own BACS TEL-IP software solution within a payroll bureau environment, the BACS active-IP software range has a service to suit your needs.
Download PCF BACSactive-IP Datasheet PDF
Why Choose BACS active-IP Software for electronic payments?
New Ways Of Thinking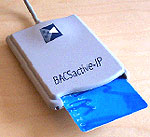 PCF has a range of products based on business needs including the first managed BACS TEL-IP software electronic payment solution that works on an Application Service Provider Model (ASP). This allows the smallest of companies to take advantage of New BACS software without incurring large up front costs. At the other end of the scale, BACS active-IP software has a client- server solution with multi-company, multi-user and workflow support for the complex demands of the very largest companies.
Expertise
We have a combined experience of over 20 years in secure Internet payment technologies, which form the backbone of BACS TEL-IP electronic payment software.
More Security
The design of BACS active-IP electronic payment software allows higher levels of security to be built in, providing an even more secure system than that demanded by BACS without sacrificing usability.
Integrated Payments
BACS active-IP electronic payment software is a true payment system. Not only can the product provide all the functionality required for demanding BACS TEL-IP software users, the system can integrate with a number of different payment technologies such as credit and debit card payment systems.
Works With Current Software
BACS active-IP electronic payment software works with the standard accounting and payroll systems used in your business. Our system can work with payment files used by other software solution providers making the process of moving to BACS active-IP software straightforward.
Supporting Your Business
PCF has a range of training and support services available for our entire product range; from online 24hr support to e-learning products. The PCF team is available to assist you regardless of your transition stage, from immediate install to assisting in proof of concept and project planning.
Business Benefits of Upgrading to BACS TEL- IP Software for Electronic Payments
There are many features of the BACS TEL-IP electronic payment software system that differentiates it from the existing BACS TEL service, making it a much more efficient and effective software system for all businesses to use:
Highest Security Standards - BACS TEL-IP electronic payment software now offers state of the art security through a combination of Internet protocols and PKI (Public Key Infrastructure) with Digital Signatures and Smart Card security standards.
Improved Reporting - BACS TEL-IP electronic payment software gives users online access to a wider range of key reports that are now available within four hours of processing, rather than next day. For example, BACS active-IP electronic payment software users can have easy access to input reports, returned payment advices and payment message advices amongst others.
More Control - Personalised access provides users with more control as you can view the progress of a file at any time and also update your user details in real-time.
Approved Software - Only electronic payment software suppliers who have achieved the highest security and service standards will be certified by BACS as an Approved Software supplier. BACS active-IP electronic payment software is a BACS TEL-IP bank approved software solution provided by Accountis through partnership with PCF.
"This upgrade will bring a host of new benefits to all customers" BACS