Cambridge City Council select PCF for Secure Cheque Printing System at Multiple Departments and Locations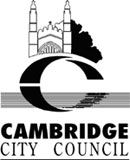 Cambridge City Council (CCC) has over 125,000 residents. CCC produces 3 cheque runs per day for all areas of the council in excess of 40,000 cheques per annum through their Oracle Financials system.
Linda Lander is Payables Manager of CCC. Her original method for payments was printing continuous cheques which she found "painful to align and use". They were also concerned about internal security as the file they released from Oracle was sent directly to the continuous printer in the same room, and the cheque stock was pre-signed.
CCC wanted to migrate to a laser cheque production method with the ability to separate responsibility in cheque production across different departments. The issue Linda faced was that the departments were scattered across the city up to half a mile apart.
Linda project managed the Cheque project and finally decided on PCF!secure. Linda commented that "the application was excellent, straight forward, easy to follow and implement with fantastic support throughout the process. PCF!secure provided the perfect system to meet our requirements".
Linda explained that the software resides on a XP server in a separate location from where the files are generated from Oracle. This keeps each part of the cheque approval process in different locations. Once the file has been approved and released from Oracle the file is sent to the PCF!secure server where the file is held encrypted waiting approval from my team. An automatic email is sent to us to inform us there is a cheque print run ready for approval. We log into the PCF MICR module where we can approve the cheques. Once approved for additional security, the cheques are then laser printed at a cashiers, half a mile away, where the system will apply automatic signatures based upon rules we had predetermined. Utilising this method keeps the authorisation process very secure.
Linda has also purchased the manual cheque module supplied by PCF. This was purchased for the ad hoc cheques, but more importantly as a means to generate laser cheques if their finance system ever went down.
Linda said "The whole system now saves considerable time in cheque production and provides an easy and flexible system with great back up support".