Data Bureau Printing and Security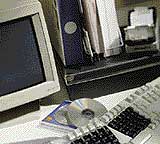 Regular daily and weekly prints are produced from clients' data using our data bureau print facilities.
Our data processing is geared to give the fastest most flexible approach to the tasks at hand. We can take your data in virtually any format you like, on any media you care to name even via modem or the Internet.
The programming carried out can include highly sophisticated de-duping, salutating, postcoding, and font handling as well as the normal mailsort and print formatting.
Database Management
Merge and purge of files.
Database cleansing.
De-duplication.
Mailsort and Walksort notation
File manipulation for printing
Remote database management
Database processing
Data Manipulation
Batch postcode
De-duplication
Merge & purge
Import & overlap
Cleanse
Barcodes
Mailsort
Walksort
Salutation generation
Gender
Secure Printing and Data Handling
Of course you need to be assured that everything is done to securely look after your data and printed forms so that we are as safe to use as your very own internal print department. Your printing can be at security levels approved to the stringent standards of APACS (the bank regulations body for controlling cheque printing), and your invoicing data etc accessed by just a few senior and approved staff members.
The process for receiving your data can be modem to modem, ISDN or via email. When using email the following procedure can be adopted: you email us your data in a zipped up file which can only be opened using a secret 10+ letter password (the passwords could be changed daily using an agreed formula). You email the data to a unique email address we provide you with such as YOURCOMPANYNAME@pcf.co.uk, and when we receive your data we automatically email a confirmation back to you to show we have received it.
Your invoices etc are then printed and mailed out within an agreed Service Level period (eg 1 day) and a summary email sent to you listing the invoiced client names, invoice numbers and date sent.
Finally your 'live' print data can be deleted from our system and the disk file area automatically overwritten with '0's so that the data can never be read again. (As you know data just 'deleted' will normally still actually be in the disk space used, our disk space overwrite system protects you from this.)
To download a copy of our Direct Mail brochure in Adobe Acrobat Reader format, please click here.
If you do not have Adobe Acrobat Reader, please click on the icon to download a copy.