Design and Print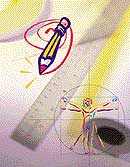 Design and print your mailing pieces - including the envelopes and full colour special packaging (eg: CD mailer wallets).
Design
Once you have your target market, you must then make sure you have the right promotional material to send to the target market. This can be as simple as one A4 sheet to a full colour 20 page brochure, including envelope design which is an important factor in the overall branding image. We can offer full design guidance or if you prefer PCF can adapt your own design.
Print
Our Design and Print facilities are truly outstanding. PCF are able to supply a full and comprehensive range of speciality forms and high colour mailing brochures. Full colour printing on both sides on continuous 24" web machines is used to gain the greatest speed economics and allows vast flexibility with many special features.
Features available include attached membership cards, bullet labels and hologram security foils. High gloss full colour work that gives multiple personalised sheets and personalised 'folders' all in one mailing pack can all be achieved when our 24" press ability is linked with the highly sophisticated personalisation and finishing lines.
To download a copy of our Direct Mail brochure in Adobe Acrobat Reader format, please click here.
If you do not have Adobe Acrobat Reader, please click on the icon to download a copy.