Corporate Envelope Design and Printing
Envelopes designed and printed especially for office mailing machines or large scale enveloping equipment.
PCF provides specially designed business and corporate envelope printing services to clients throughout the UK.
Major users of our corporate envelope print and design products include councils, police forces, theatres, business systems houses, health care providers and direct mail / marketing agencies.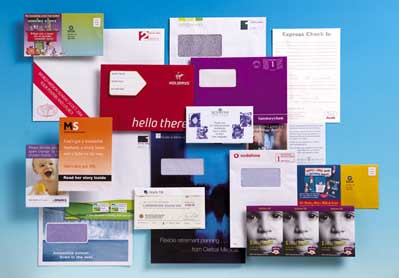 Through our long experience of supplying systems to produce laser printed forms, which are then mailed we have detailed 'end to end' enveloping expertise.
So to help ensure you start with the most appropriate document to mail our document output software can add OMR trigger codes to your laser printed pages automatically.
Then the range of office mailing machines we provide can read these OMR trigger marks to ensure that the correct pages are stuffed into the correct envelopes.
And for this all to run smoothly it is critical that users are provided with the correct envelope designs and constructions.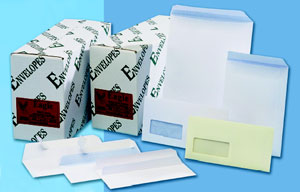 As a result, PCF now has extensive experience in developing exactly which type of envelope designs and construction will work best in many different types of mailing and enveloping machines.
We have different styles of envelope design and construction working with the Office Mailer Machines range we provide ourselves as well as working with other makes of high speed mailing machines such as Neopost, PFE, Pitney Bowes etc.
The PCF envelope range includes non window and window style envelopes of many different sizes and colours.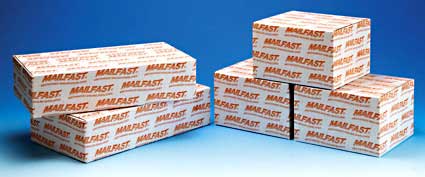 Off-shelf standard plain envelopes for high speed envelope machine use are readily available and we can also help you develop eye catching designs to ensure YOUR envelopes 'stand out from the crowd'.
Post Office statistics report that eleven different people can see every envelope your organisation sends out, so the use of your envelopes to further promote your products and services can add real marketing value to your daily post procedures.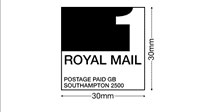 Printed Postage Impressions (PPIs)
If you send large quantities of mail, using Printed Postage Impressions (PPIs) will save you time and money.
Click here for more information about PPI's from Royal Mail.
For full details or advice please call us on 01633 415570 or email envelopes@pcf.co.uk today.
Click here for Envelope Sizes and Specifications | Business Forms and Print Management Services