About PCF Barcode Products and Services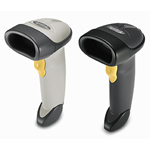 Through its dedicated barcode division, the barcode business, PCF is a supplier and systems integrator of barcode products, including barcode printers, barcode scanners, mobile computers, labels and software solutions.
Our relationships with the major manufacturers such as Zebra, TEC, Datamax, Motorola, Intermec and Datalogic allow us to offer end to end solutions at very competitive pricing levels.

Our customer focused sales team are fully trained in all the latest products and our manufacturer trained Technical Support Department are second to none.
Offering a next day delivery service on the vast majority of our product range, you will find that PCF's barcode experience is one you wish to repeat!
Please click here to visit the barcode business website.