PCF and Direct Mail Marketing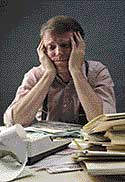 What is Direct Mail?
Direct mail is a collection of technologies and methodology for the communication of a message to individuals with a view to obtaining a measurable and cost effective response.
PCF Direct Mail Specialists - Direct Mail That Really Works
We would like to take this opportunity to introduce you to the PCF Direct Mail Service. Our dedicated team of experts supply this service to clients all over the UK.
PCF offers a comprehensive and unique range of services, geared to the successful completion of both direct mail and pure insert campaigns. From the very small to the very large, from the simple to the very complex ....... what makes us different from the rest is that we care!
The main ingredient of our success has been our ability to match clients' requirements with exactly the right product and service. We offer experience and advice to help you find the best solutions, whether you use our full Direct Mail Service or only parts of the service.
As a company our focus is to build a relationship with clients, evolving with them, to offer a service second to none. We have long standing relationships with many large UK companies such as Whitbread, Pizza Hut, Nightfreight and many more.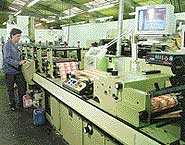 Excellent production facilities allow us to produce up to 6 colours in one pass, as well as four-colour process printing. All your forms, labels, brochures and cheques can be managed by us ensuring a consistency of quality for your corporate image throughout your printed documents.
Once you have decided on your company printed promotional brochures and leaflets you need to market them to the right people at the right time - the marketing mix. Let us provide all the help to achieve your results successfully and economically.
Our print management system is geared to offering a fast and efficient service without any compromise on quality.
PCF promise excellent service, a quality product and value for money.
PCF Direct Mail Specialists help increase your market exposure and potential sales through direct mailing.
To download a copy of our Direct Mail brochure in Adobe Acrobat Reader format, please click here.
If you do not have Adobe Acrobat Reader, please click on the icon to download a copy.